Hello Everyone,
The first in-person community meeting run by the City of Santa Cruz will take place on Thursday, April 27, at 5:30pm – 7:00pm at the London Nelson Community Center.
This is an important meeting, and a unique opportunity to hear first-hand from the teams working on West Cliff, ask questions, and engage with experts and fellow community members. You won't want to miss this discussion!
City leadership has reserved three rooms for this community meeting. A large room where the initial welcome will occur, and City staff will be available to discuss Public Works (emergency repairs), traffic and access, and sea level rise.
Two additional breakout rooms will house Farallon Strategies for a roadmap and funding discussion, and Save West Cliff will be in the other to share our West Cliff Recreation Area (WCRA) map and resource book.
Save West Cliff is excited to participate in this community meeting where we will unveil a prototype of the WCRA Map, give a live demo, and share the first proof copy of our resource book, "WEST CLIFF. Beloved and Iconic. A Visual Record."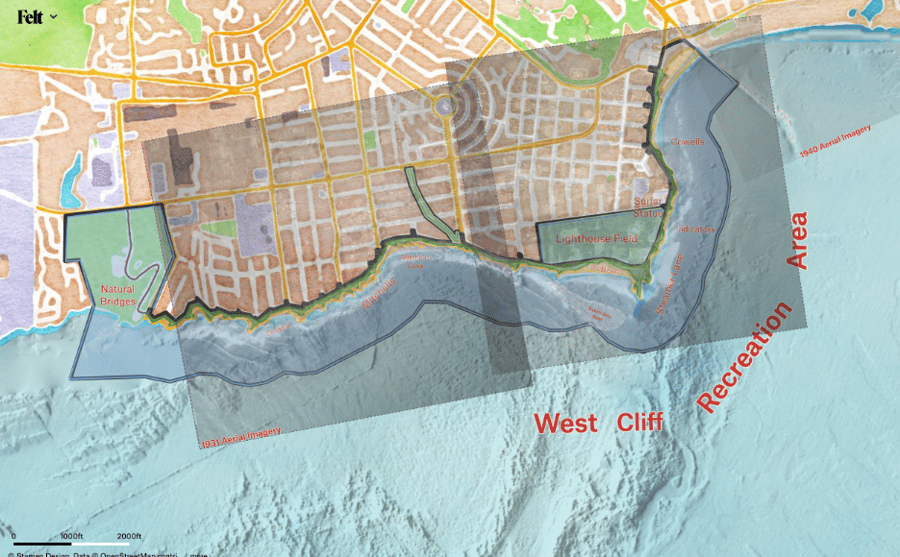 Fig 1: West Cliff Recreation Area Map.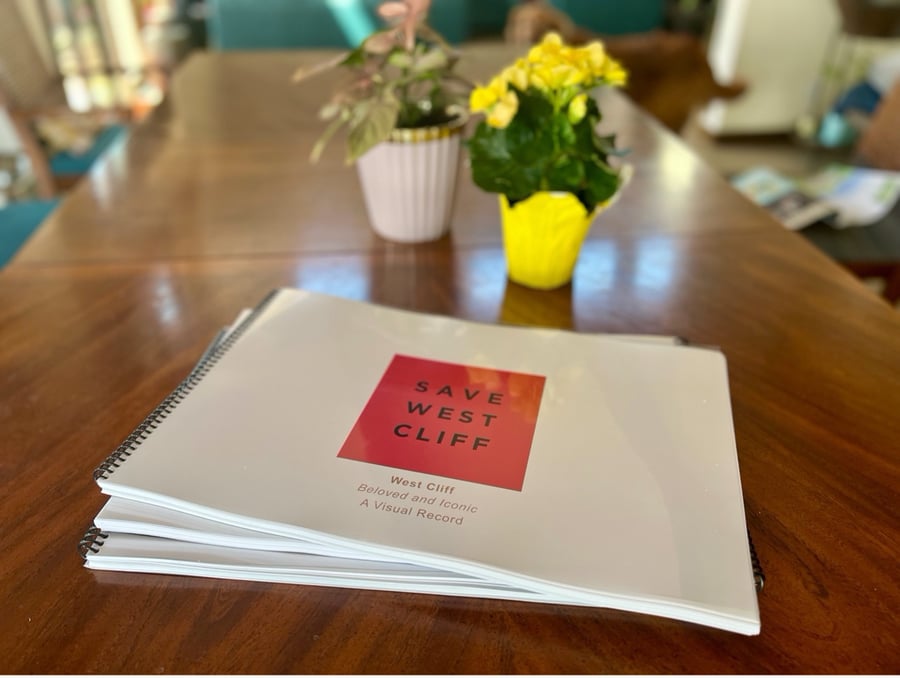 Fig 2: SAVE WEST CLIFF. Beloved and Iconic. A Visual Record.
We hope this meeting is welcoming and forward-looking, and need you to help us improve our resources by providing feedback on the map and the book. What resonates? What is missing? What should we add? Do you have any photos you would like to include?
As you will see from the historical aerial images in the book, the period from 1983 – 1986 was when West Cliff sustained the most damage in the past 100 years. The UCSC McMahon Library Aerial Photos beginning in 1928 tell the story, as much of the protective rock structures from the Garfield Promontories to Double Dagger Point (AKA Bird Rock) have been destroyed.
As Curt Storlazzi and Gary Griggs remind us in their paper link, "76% of significant coastal erosion and storm damage along Central California from 1910 – 2000 occurred during ENSO events". The 1983 – 1986 period was the most significant ENSO (El Nino-Southern Oscillation) event since 1910. Five of the top 10 storms in the past 40 years hit us during these years.
This 1983 – 1986 active period may well get surpassed by the transition from La Nina to El Nino which occurred this winter, sending more than 15 Atmospheric Rivers and three significant bomb cyclones (our West Coast Hurricanes) to the Coast of California. The January 5, 2023 storm was almost certainly the worst on record.
As Mark Sponsler from Stormsurf Recently reported: "Global Sea Surface Temperatures Hit Warmest Ever Observed: The previous record was achieved in 2016, the last El Nino. And that one reached Super El Nino status. A harbinger of what's to come? And what does it mean if we have back-to-back Super El Nino's? Consider previous Super El Nino's were in '82 – 83, '97 – 98, 2016 and now maybe 2023. Is the frequency increasing?"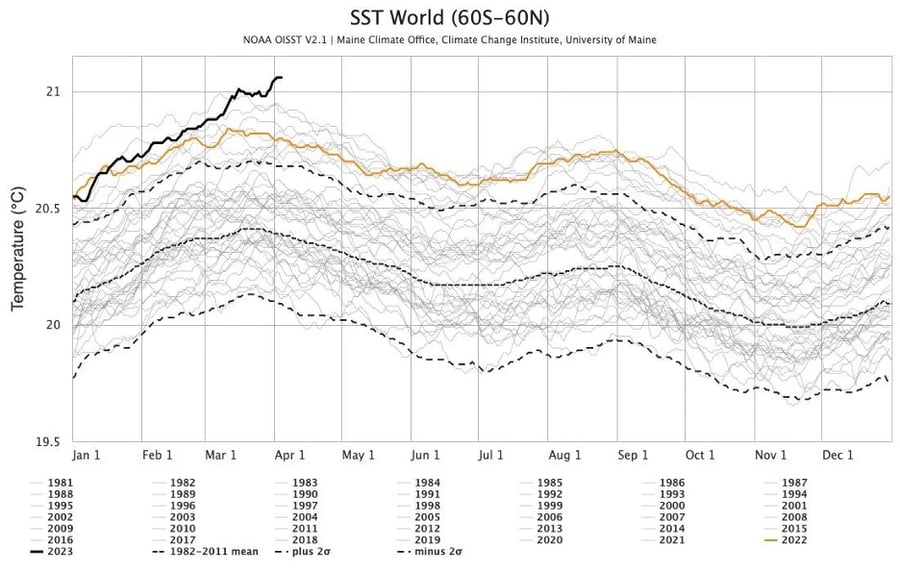 Fig 3: Sea Surface Temperature. NOAA.
Our biggest concern is that we are already too late.
If we get two or three more winters like the past one, we will lose access to the place we love – literally a NO WAY scenario.
The most recent ENSO data for next winter is of concern. December 2023 – February 2024 will likely be very active.
We hope that the community, can come to terms with the reality we are facing, and engage in a discussion about what we can do now that will protect our beloved West Cliff Recreation Area for the next 100 years.
And while this still feels like mission impossible, there are some emerging ideas on how we might be able to do that. In the end, this is our responsibility. We cannot leave it for the next generation. This is for us to figure out.
So come join in the conversation, set aside 90 minutes to join fellow community members, and meet the folks who are doing their very best to create this long-term plan.
We look forward to seeing you there!
Thank you,
#savewestcliff
Get the latest from Avenue